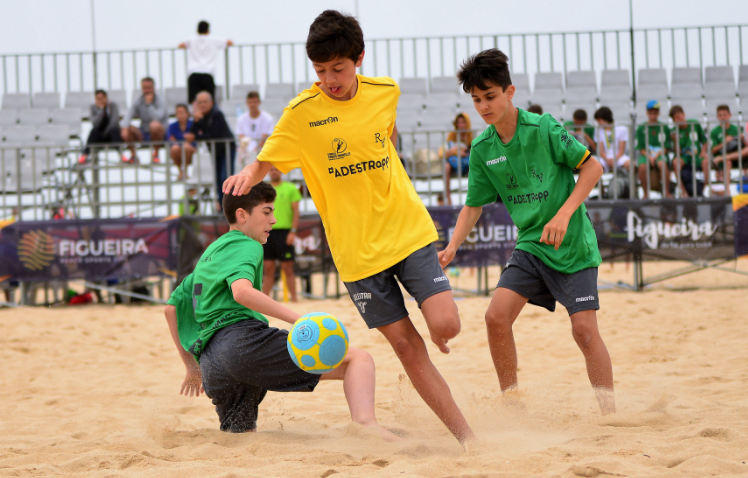 Beach Soccer: Learn All About The Game
What is beach soccer?
Beach soccer is one of the fun and exciting sport in the world. It also known as beasal & beach football. This sport is played in beach sand or man-made sand soccer court. For many years, Beach soccer had been played unofficially in different formats all over the world.
Some people think beach soccer is the mini version of Soccer (Football) game. But there is no similarity between the two games. Everything (Field, Match length, Discipline, Rules, Ball etc.) is different.
In 1992, A Barcelona based organization named BSWW (Beach Soccer Worldwide) make some common rules & regulations for this game. They work hard to make it familiar and popular all over the world.
Now, Beach Soccer is played more than 140 countries. In 2005, FIFA took the most control of the game and now BSWW is a part of FIFA.
Top 14 Beach Soccer Rules
A beach soccer team is consists of 5 players.
The total duration of a beach soccer match is 36 minutes. After every 12 minutes, players will get 2-3 minutes breaks for rest.
A beach football pitch is 35-37m long and 26-28m wide, where goals are 5.5m long and 2.2m wide.
The goalkeeper should release the ball within 4 seconds. If he/she delays, His opposing team will get a direct kick from fields halfway line.
A goalkeeper cannot receive the ball directly from his teammate unless at least one opposing player has touched the ball first.
Draws are not allowed in Beach Soccer. If both teams fail to score or score an equal number of goals within full time, then they play an extra 3 minutes. If they fail to score again or score an equal number of goals again within extra time, then the game goes into a penalty shootout.
Each team get unlimited substitutions facility and can replace a player at any time without stopping the game.
When the referee issued a red card to a player, he/she can be replaced by a substitute after two minutes.
Like regular soccer, Penalties are awarded in beach football for making fouls within the penalty area.
In beach football, a free kick is awarded for a foul. The player who was fouled must take the kick. If he injured and substituted by another player, the kick must be taken by the substituted player. After the referee's whistle, the player only gets 4 seconds to kick the ball. If he/she fails to do the job in time, the free-kick will be awarded the opposite team.
A free kick should be taken place from the spot of the foul.
In beach soccer, throw-ins can be taken by both hand and feet.
A goal cannot be scored from the kick-off directly.
There is no offside in beach football.
Beach Soccer World Cup
From 1995 to 2004, Beach Soccer World Cup competition was taking place every year under the supervision of BSWW (Beach Soccer Worldwide). In 2005, BSWW handover the tournament to FIFA & FIFA re-branding the tournament FIFA Beach Soccer World Cups.
From 2005 to 2009, the competition was taking place every year & since 2009, the tournament has taken place every 2 years where 16 teams can participate.
Like regular soccer, Brazil is the most successful team in beach football. They won beach soccer world cup trophy 14 times.
The next beach football world cup will be held in Russia in 2021.
FAQs:
How long is a beach soccer match?
Ans: 36 minutes.
Is beach soccer an Olympic sport?
Ans: Yes.
How much do beach soccer players get paid?
Ans: The average earning of a beach soccer player is $76,000.